Go to the About Us page to see our team, and make your instructor selection. Or just click the "Book Now" button, then "Book a service" to review all choices. X10 Archery is the premier target archery range in the state of Texas! We have a range, pro-shop, academy and events, and guarantee the best customer service experience you will ever have at an archery facility. Come and try archery, with a New Archer Orientation, or book a lesson, to experience the fun and satisfaction that can be found in archery.
Coach Lynda LeCompte
Owner, Head Coach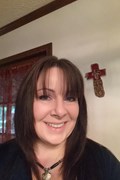 USA Archery Level 4 NTS Coach. Experienced in Olympic recurve, barebow and compound. Competitive barebow shooter, with state and national titles.
The Hun
Instinctive and Medieval Archery Instructor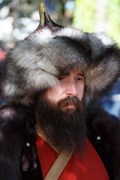 Coach John Williams
Assistant Head Coach, Bow Tech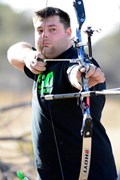 John, a USA Archery Level 3 NTS Coach, and Archery GB coach, has competed at County and National Level in the UK. He won the London Youth Games in 2008, and was Middlesex County Indoor Junior Champion for 3 years. Specializes in Olympic recurve and compound instruction and tuning, bow tech, fletching, and string building. Works with archers 13 years and up.
Tam Nguyen
Instructor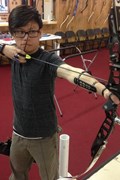 USA Archery Level 2 Instructor
Jennifer Schneider
Instructor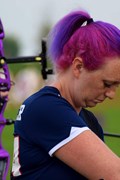 USA Archery Level 2 Instructor.
Alex Pham
Instructor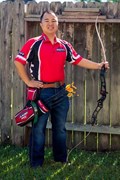 USA Archery Level 2 Instructor. Alex recently picked up archery as his 4th Shooting Sports discipline... his Archery focus is Barebow. During the week he works for an O&G company and on his free time he serves as a Scoutmaster/Archery Merit Badge Counselor. Talk to him, he enjoys introducing youth and newcomers into the sport of Archery.
Mike Geehan
Instructor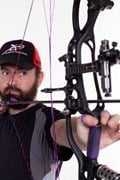 USA Archery Level 1 Instructor. Mike found archery in 2013 and promptly lost himself in it. Competitive archer at National level with International aspirations, Mike focuses on Olympic recurve and compound (sadly not Olympic eligible). When not shooting, teaching, or thinking of archery, Mike is a father, author, and a minion for a global IT organization.
Allen Chen
Instructor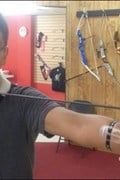 Musician by day, archer by night. Allen Chen, USA Archery Level 2 Instructor, began shooting archer in 2015 and has quickly become a competitive recurve archer. Winner of the 2015 Aggie Invitational in College Station, TX, Allen is happy to help any recurve or barebow archer shoot for gold!
9701 Honeywell St., Houston
281.888.5900
Tuesday

Wednesday

Thursday

Friday

Saturday

Sunday

10:00am - 8:00pm

10:00am - 8:00pm

10:00am - 8:00pm

10:00am - 8:00pm

12:00pm - 6:00pm

12:00am - 6:00pm